Tiny HeartsCan Acorn Project
Our second cohort of Keynote Queers begins today and we are excited to share with our Pride and Joy Foundation family about the successes of one of our Keynote Queer graduates, Amy E. Porter (she/they). After Keynote Queers, Amy has spoken to over 1000 medical professionals across the world and incorporated her own non-profit, Tiny HeartsCan Foundation, the only non-profit in North America dedicated to prenatal detection of Congenital Heart Disease (CHD).
We interviewed Amy to learn more about CHD, how Amy began Tiny HeartsCan, and about their upcoming fundraiser, the Acorn Project. Keep reading for important information around CHD awareness and advocacy. "One heart scan, so tiny hearts can."
Tiny HeartsCan Acorn Project Fundraiser
The Acorn Project fundraiser will launch on March 20, 2023. Acorn keychains will be given as a free gift for any single donation of $25 or more via e-transfer or donation on our website, www.tinyheartscan.org/donate while supplies last.
A local Edmontonian has graciously donated and carved each acorn, which represents the approximate size of an infant's heart at the 20-week anatomy scan, helping individuals visualize how tiny and difficult this scan is for finding heart defects.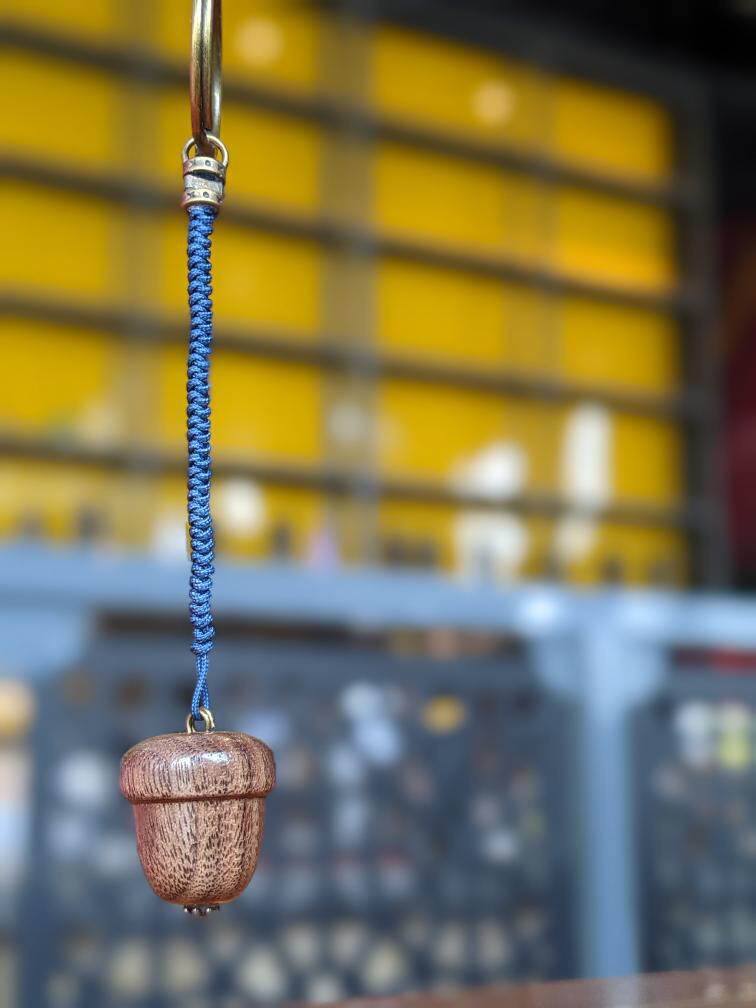 Your support will fund our free, specialized sonographer training programs and public outreach initiatives, helping over 500 infants across Western Canada receive a potentially life-saving CHD diagnosis before birth.
A Pride and Joy Foundation (PJF) Interview with Amy
PJF: How did you start Tiny Hearts Can?
Amy: After Keynote Queers, I began searching for places to pitch for presentations and for funding. I ended up stumbling across a cardiac pitching competition. In an attempt to strengthen my proposal for sonographer training, I reached out to Dr. Lisa Hornberger, a fetal and pediatric cardiologist, for collaboration. She jumped at the opportunity, alongside Dr. Luke Eckersley, another fetal and pediatric cardiologist, and thus started the planning for our non-profit!
Keynote Queers definitely gave me the confidence I needed to pursue this project.
PJF: How/why did you get involved in the work around CHD?
Amy: My son's critical heart defect was not detected during my 20-week anatomy scan, but thankfully, another sonographer was able to recognize it 8 weeks later. This diagnosis ultimately saved my son's life. Only 2.5 hours after his birth, oxygen was no longer able to reach Artie's body, but because doctors knew what was wrong, and because he was in a hospital that provides specialized cardiac care, doctors were able to stabilize him by surgically ripping a hole inside of his heart. This procedure, alongside his open-heart surgery, saved his life.
I realized how very close we were to now knowing about his condition and how incredibly lucky we are to still have him here. I can't imagine how painful it would have been had we not known, only to watch him die just briefly after birth. No family should have to live through an avoidable death.
PJF: What do you love the best about your work?
Amy: Despite not having that sense of community, I KNOW that what I am doing will literally save lives. That, in and of itself, is such a huge reward.
PJF: What is the most challenging aspect(s) of your work?
Amy: Trying to navigate a business as someone new to this world is definitely challenging - there are a lot of hoops to jump through and MOUNTAINS of paperwork to file.
To be vulnerable, I find it has been challenging working in such a niche market. As a queer non-profit founder, I find it difficult to connect to the LGBTQ+ community. Our organization is not "economically" or profit driven, so I don't fit in with the queer commerce groups, and our mission isn't focused on queer equality or rights, so we aren't recognized as a queer organization. Additionally, when it comes to health innovation, we aren't focused on new technology and a lot of grants are not applicable to us as we are education based; We aren't queer enough or tech enough to fit into either category.
PJF: Does CHD affect LGBTQ+ communities in different ways than in hetero?
Amy: Yes and no. 80% of the time, CHD has no known cause and occurs in low-risk pregnancies, occurring in 1 in 100 births. Most of the time, it's just a random thing that happens for no good reason.
BUT…
The reason for missed prenatal detection is a regional problem. In Canada, the largest contributing factor for a missed CHD diagnosis is due to distance from Cardiac-specialized hospitals. The further away you live from these centres, the less likely you are to receive a diagnosis (63% vs 37%).
In the United States, this problem is also pronounced, but then you also have to add in Socio-Economic Status and Race Inequality. Due to Canada's universal health care, this problem is not present for us.
For American LGBTQ+ individuals who also happen to be people of colour, compounded with where they may live geographically, they would be at a higher risk of a missed CHD diagnosis. I would also hazard a guess that equitable access to care for trans pregnancies would also likely play a role, but I don't have statistical data to confirm that.
PJF: How can LGBTQ+ families advocate for themselves?
Amy: As members of the LGBTQ+ community, we know that "gender" is not all it's cracked up to be. Starting a gentle conversation with your sonographer during that 20-week anatomy scan can save your child's life. Saying something like,
"Hi! Thank you for examining my child. I have heard that heart defects are really common but are often not discovered during scans. Can you let me know when we get to the cardiac portion of your exam?" will let your sonographer know that you value their expertise, while simultaneously reminding them to be diligent. After this, try to let your sonographer focus on their work - they are measuring, analyzing, and evaluating over 40 different points on a moving target located INSIDE of another human being. It's really difficult work.
When they are done, ask your sonographer if the pictures were clear. You can find a more complete list of questions, provided by Tiny Tickers, here.
PJF: Can sonographers in the USA participate in trainings?
Amy: As of right now, our hands-on training programs are limited to Canada, however, our experts are hosting a FREE, virtual event for sonographers, obstetricians, and radiographers called WeCAN Fetal Heart Screen Symposium on July 10 & 11, 2023. People, regardless of where they live, are encouraged to attend - I will be watching from home. It's an excellent learning experience for families as well, although there will be LOADS of medical jargon.


PJF: Do sonographers typically miss CHD because they don't scan the heart?
Amy: Fetal heart screening is mandatory during the 20-week scan, but the problems regarding missed detection are definitely regional and multifaceted.
Scanning the heart is REALLY hard. At this scan, the heart is approximately the size of an acorn. Imagine trying to find a heart defect on something that tiny while it's wiggling inside of another human?

We need to redesign our educational model to make fetal cardiac screening more regular, similar to CPR training. If someone doesn't do obstetrical ultrasounds often, they are more likely to miss something, which is part of the reason why rural rates are so much lower.

In the USA, access to affordable care is a factor.





In the USA the way that insurance bills the 20-week scan can also be an issue, but this is a complicated policy issue - the biggest being that insurance doesn't require a reading physician (an ultrasound expert) to look at the ultrasound images in addition to the sonographer. [INFORMATION PROVIDED BY A SONOGRAPHER IN THE STATES]
PJF: Would it cost more money / resources to scan the heart and how early can CHD get diagnosed?

Amy: Tiny HeartsCan Foundation will be providing FREE specialized programming for sonographers to build their technical skills and to help them better recognize heart defects during ultrasounds. To make this service free, and to provide them with annual professional development credits, this does require some funding.

Heart defects can be discovered as early as 12 weeks, but due to size, it is often easier to spot at the 20-week anatomy scan.

However, the medical debt that families in the USA endure due to their child's CHD diagnosis FAR outweighs the amount of funding that organizations like Tiny HeartsCan would receive. In 2009, $1.6 BILLION dollars in hospital revenues came from children requiring specialized CHD care. An early diagnosis would dramatically reduce complications, and inevitably specialized medical care, as a result of lack of oxygen to vital organs that infants with critical heart defects often experience.


PJF: If you could leave three pieces of advice/information to take away what would that be?
Amy:
Regular obstetrical ultrasounds are NOT for entertainment. These scans are important and difficult diagnostic exams that require a lot of focus.

The 20-week anatomy scan is important for the detection of heart defects, a condition that affects 1 in 100 infants but remains missed 50% of the time for many, many reasons. An early diagnosis can be life-saving.

Advocate for your child. Ask your sonographer if they have looked at all of the views of the heart and if the photos they obtained are clear.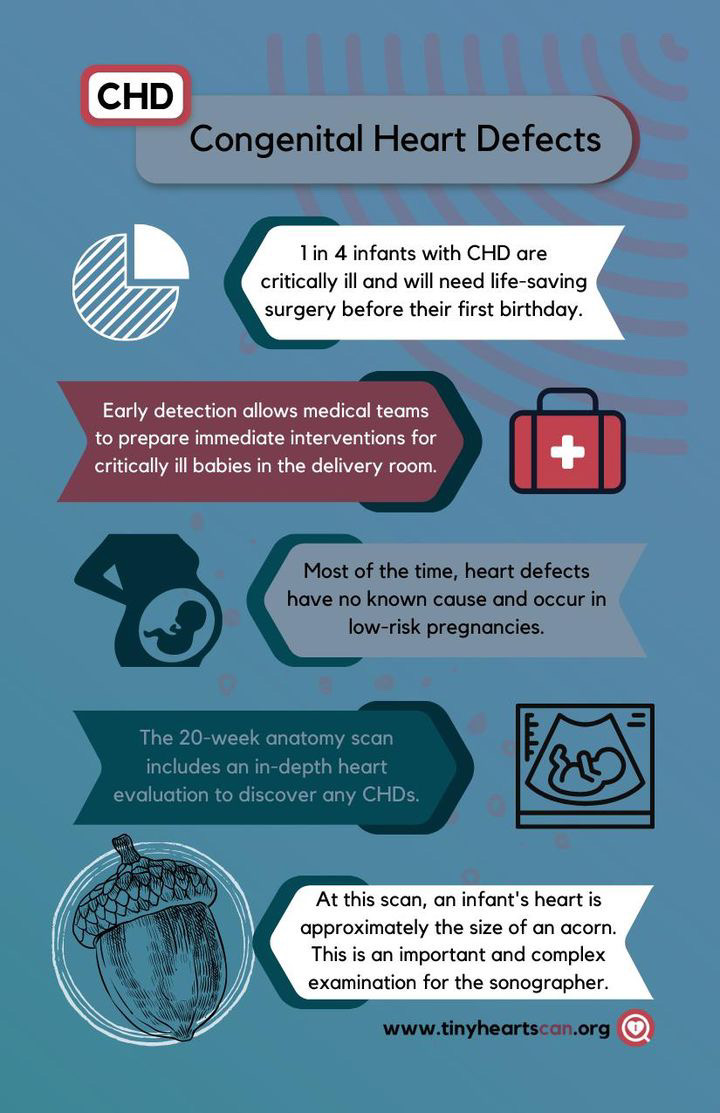 How Can YOU help?
Donate. Donations are encouraged anytime through the Tiny HeartsCan website: www.tinyheartscan.org/donate.
Educate. Heart defects are the most common type of birth defect and the leading cause of infant mortality due to defect worldwide - a condition that affects 1 in 100 infants. Unfortunately, 50% of all heart defects are not detected prenatally.
Advocate. The 20-week anatomy scan is SO much more than finding out what flavour of baby you're going to have. People can help shift this narrative away from, "Are you going to find out the gender?" to, "Did you know that heart defects are super common and that this scan could help save your baby's life?"
Support. Non-profits need supporters. If you aren't able to donate money, it is ok! You can subscribe to the newsletters and follow non-profits on social media. Like and share content in your circles. Together we are stronger.
Our Keynote Queers course is led by Jill Davis, host of the podcast The Storyteller's Porch and Elena Joy Thurston, our volunteer Executive Director of the Pride and Joy Foundation. Amy E. Porter was featured on both the Storyteller's Porch and last season's Out of Queeriosity, the official Pride and Joy Foundation Podcast. You can listen to the episode of Out of Queeriosity featuring Amy here and you can also listen to the episode featuring Amy on the Storyteller's Porch here.
---
About the Author: Amy E. Porter (she/they) is an educator, achieving Bachelor's degrees in Education and Music, and a passionate Congenital Heart Disease (CHD) advocate. Conventionally unconventional, she and her wife built their own family and are mothers to two young children.
Amy is a self-proclaimed "research nerd." Her curiosity about the world, her passion for knowledge, and the lived experience of her son's critical heart defect diagnosis have led her to educate sonographers and parents about the importance of early detection.
Amy is a nationally recognized public speaker, speaking to over 1000 sonographers, and is the Executive Director of the recently incorporated not-for-profit, Tiny HeartsCan Foundation.