On Gratitude: A Note from our Director of Operations
In a world passing increased hateful anti-LGBTQ+ legislation and spewing anti-LGBTQ+ and racist rhetoric, programs like the Pride and Joy Foundation's Keynote Queers, Leaders for Inclusive Change, OUTWrite Authors, and Pride and Joy Parent Events, hold spaces for the queer community to come together and share our stories, use our voices to elevate our stories, and dive into deeper conversations with allies through education, advocacy and outreach.
Events like this remind me that we are not alone. Events like this remind me that we do have allies out there standing alongside of us. I am grateful for our Pride and Joy HEROs who helped us sponsor our operational costs in 2023 so we can host events like this. I am also grateful for every single person who donated their time, energy or money to the Pride and Joy Foundation, who signed up for our newsletter, who liked or shared our content, who showed up to spaces and events and I am grateful for us, the LGBTQ+ community, who keep showing up every day, who keep living our authentic selves and being a voice in this world.
On Tuesday, May 16, we hosted our biggest Pride and Joy Parent Event yet, Prepping Your Family for Pride. I am full of gratitude for our panelists who took time out of their busy schedules and gifted us with their energy and gifts: Junior Mintt, Rae McDaniel, Kalyela Josephs and Elena Joy. And I am grateful for allies like Sara Dean and the parents, caretakers and educators in our community standing alongside us and speaking up, showing up and learning. Moments like this provide hope, and serve as a reminder we are not alone. Together, we are stronger. Lets not forget that.
Below are some powerful quotes as a recap of our event. We will be broadcasting the event as a podcast episode in June, so stay tuned and check our podcast, Out of Queeriosity.
On Joy:
"And one of the things that I learned, and that I tell every queer person is sometimes the most radical thing you can do is be joyous. To exist, to have fun, to love your life. And I say that because the allies will find you. The people who love you will find you. And that is slowly how you build your own community around you." -Junior Mintt
"And I think when it comes to allyship, being able to demonstrate allyship in really joyous/joyful way(s ). Sometimes the assumption is that others will follow." -Sara Dean
On Intersectionality:
"We are teaching our school system about the war of 1812, all these different things, but we don't hear about Bayard Rustin, that's the man behind, you know MLK, Marsha P. Johnson, some of these figures that our young folks can grab strength from and resilience from and say, you know what? I connect with that story. I connect with who these people are so that they can see themselves and that helping our folks celebrate their Blackness, their queerness, and the other identities that they're layered with, and all of it that is beautiful." - Kalyela Josephs
On Drag:
"When we think about it[drag], it's the theater, right? The performance of drag for an audience, which is right now what everybody is kind of up in arms about. And then there is the drag of everyday life of how we want to express our gender. And number one drag as a performance is theater. And like any theater, there are ratings of family friendliness. And in some settings it might not be appropriate for certain age groups." -Rae McDaniel
"Drag is an art form, the same way that Basquiat used a paint and newspaper on canvas. We are decorating our bodies and using our bodies as the canvas." -Junior Mintt
On Safety:
"One way that parents can do that is to set up a really regular schedule of checking in and asking specifically, do you feel safe at _______? Are you feeling safe when______? Checking in and making sure they know that their safety is your number one priority, and oftentimes they're not going to answer you the first three times you ask, right? They're gonna wait until it's a moment that, yes, okay. I need to tell you something." -Elena Joy
"Sometimes, as you mentioned Elena, they may not wanna say something the first two to three times. They may feel better with a practitioner and talking about these different things until they're able to open up. Let's make sure that we are providing all forms of holistic, you know, mental and emotional wellbeing as we're celebrating mental health awareness and these different things that your child feels supported." -Kalyela Josephs
On Reparenting Self:
"I would say the thing that I have really had to work on with reparenting myself is putting myself first." - Junior Mintt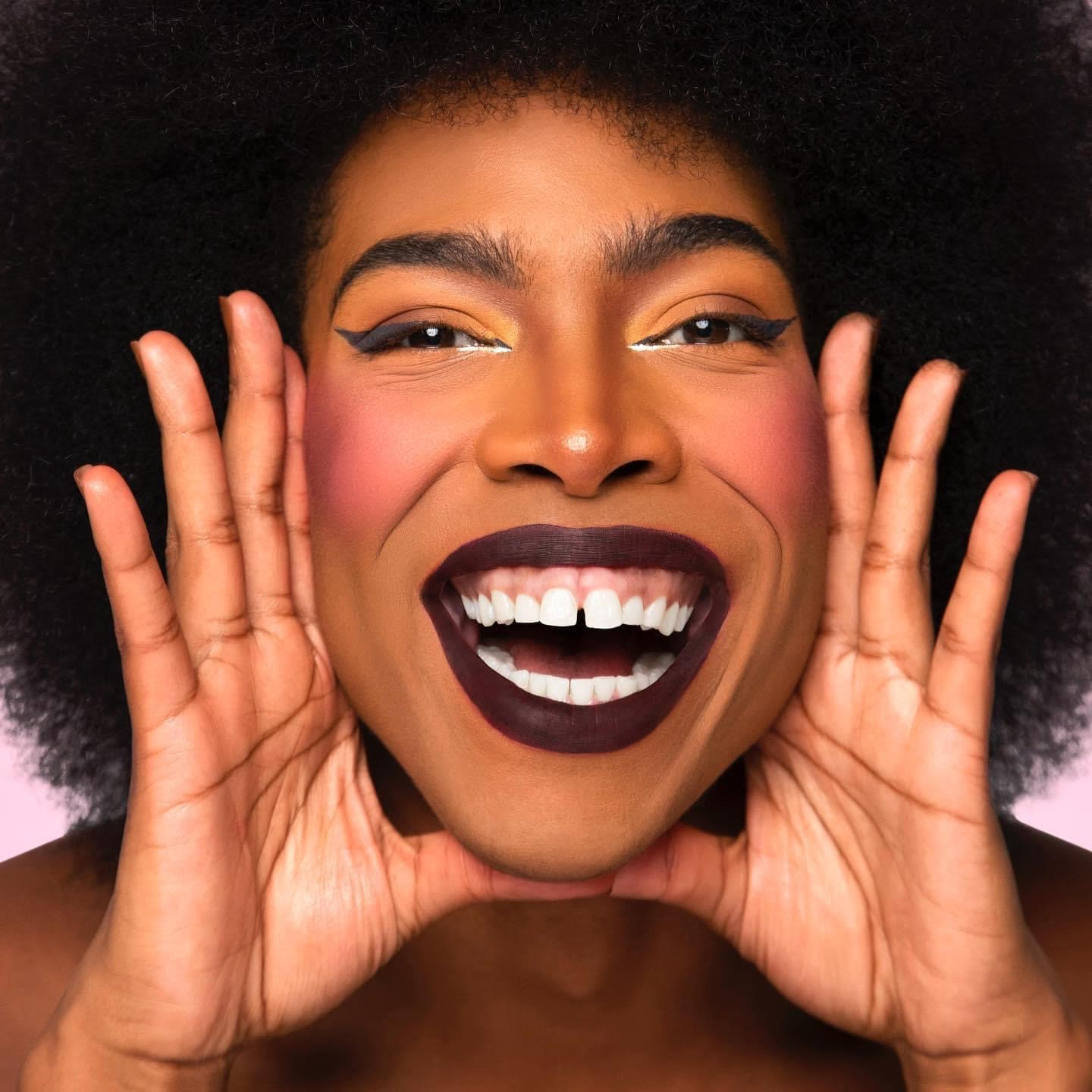 "If I could go back and take me of today and to talk to little Rae, I would tell 'em they aren't broken. I spent a lot of growing up feeling like there was something wrong with me and I didn't have words for it. I very much felt broken for a long time and I don't anymore." - Rae McDaniel
Rae McDaniel
Gender Magic
"And he [my dad] said, 'I will never turn my back on you'. That stuck with me when I had to do the shadow work and the inner work of reparenting myself was I'm not gonna turn my back on you. I love you and I accept you. So I may have not heard that in the early on years from my mom and my dad, but the younger Kalyela needed that to know that I love you, I accept you." -Kalyela Josephs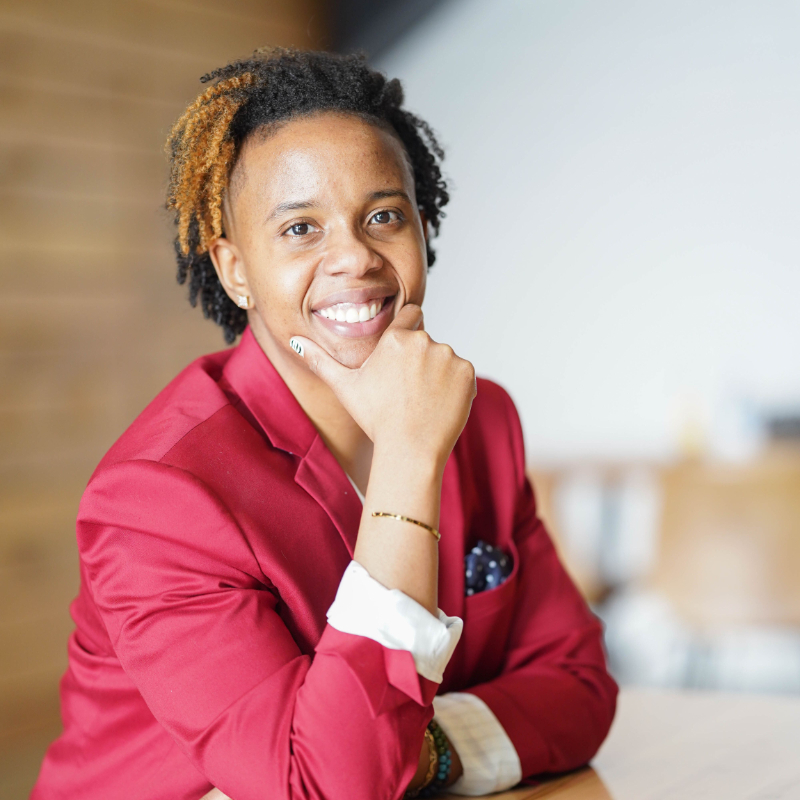 "I would say one of the biggest ways that I had to reparent myself, and I am still reparenting myself, is trusting my emotions. I mean, it had to start with even recognizing my emotions…Understanding I have emotions and they're valid and they can be trusted, and I can tap into that intuition and it can be an actually a really powerful thing." Elena Joy
"I walked into myself and said, actually, I can do something like this is for me. I'm about to graduate with an MFA in writing, and I'm very proud of that in myself. It's been a dream of mine since I was younger. And so just knowing there are things like this for us. We don't have to limit ourselves" - C. Rizleris
Our Pride and Joy Parent Events take a break for the summer, but you can sign up here to get updates for when we come back this Fall!